Green Product Placement blog
What Green Product Placement has been up to....
End of Year Blog Post- GPP 2017 Wrap Up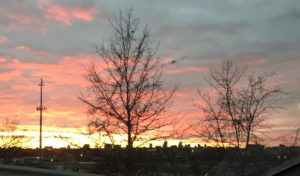 Beth looks back on business…..and life, in our 5th full official year of Green Product Placement.
2017 was a year of challenges- so as our growing business is now equal to a first grader, this first grader is learning how to solve problems and overcome those challenges.
As you might expect, our sustainability focused business survives against many odds, just as the movement towards a more sustainable future in all business is doing the same. With the January swearing in of the new administration, the hits to business, sustainability, and human rights have been fast and furious. Both Beth and Lisa feel that in order for our earth to survive, we need to be kinder, more compassionate, and gentler to other people, animals, and the planet, but it seems that life in the US these days is being anything but that.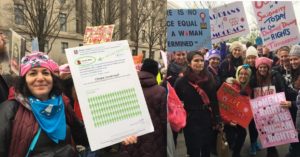 Because we believe in standing up for what is right, both of us started out the year by taking part in the historic Women's March on Washington, the day after the inauguration.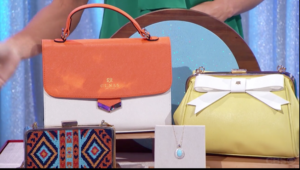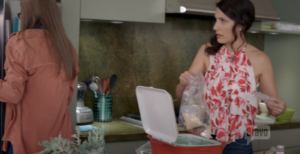 We were pleased to see two placements that both illustrated not only two of our good brands, but also a.) Illustrate sustainable behavior as an everyday occurrence, when the lead character Abby, on Girlfriend's Guide to Divorce uses one of our client Full Circle Home's compost bin as she's cleaning out her fridge and b.) When the words "Eco-Friendly vegan handbags" were mentioned on mainstream game show Let's Make A Deal (probably for the first time ever). Of all of the many, many hundreds of placements we've done over the years, these two, when they happened this year, just emphasized the importance of what we're doing.
We then headed out to California for Expo West and our annual studio meetings. We had meetings and juggled shows simultaneously, because after a serious wintertime production lull, that started just before the election, and lasted through February, things started, and stayed, very busy. When we got back, it was up to our second home, NYC and our friend Emellie O'Brien's Company, Earth Angel's annual Earth Hour event. This year, she stepped it up and held it at the Starrett-Lehigh building in Manhattan- in a space usually reserved for high fashion shoots, with an amazing view. Beth wrote about her, and the event, for Triple Pundit.
In May, we attended and covered the first ever Reducetarian Summit. The Reducetarian movement is an inclusive movement to eat less meat- for reasons such as health, the environment, and animal welfare. Beth wrote an article about it for Triple Pundit, and Lisa did some of the photography. It was great to meet and connect with so many like minded people, and also to spend some time with our client Sugandh, who was a sponsor through her luxury vegan handbag company, Gunas. We also spent a little time with our new friend, Khaled. He's an animal rights activist, vegan, impact investing powerhouse, who also happens to be a Prince! Check out Beth's interview with him in Triple Pundit (yes, she did quite a lot for writing for them this year! 😉).
Speaking of royalty, as off this writing, Suits actress and philanthropist Meghan Markle has just become engaged to the UK's Prince Harry. We dug back to some screen captures from a few years ago, when our clients, Bakery on Main's True Bars, had a starring role alongside her on the show.
We know that it's good to have good people in your corner, especially when facing challenges. We also know, that it's good when groups of people speak out for what is right- which is exactly what we did again in June when we marched in the People's Climate March in DC.
So many people, yet again, taking a stand against those that would seek to destroy our planet for greed. The solutions are out there, they're innovative, and they're the future. Even when our new president decided that we should be the only nation to pull out of the Paris Agreement, state after state, city after city, business after business declared that "We are still in ".
Summer meant more expos; we upped our Expo numbers this year which included Housewares, Furniture, Natural and Fancy Foods. We've been happy to welcome a great group of new additional clients in the accessories (Bottletop), food and drink (High Brew, Daelman's Stroopwafels, GH Cretors, Hi, I'm Skinny, Poppy Popcorn, So Delicious Dairy Free, Explore Cuisine, Hannah Max Cookie Chips), alcohol (Glass Vodka) home (Tommorrow's Kitchen and Vacu Vin), and baby (Poof Diapers) sectors.
We kept busy with productions over the summer and into the autumn, with the busiest October, production-wise, we've had yet.
We attended a few events, and we kept going, despite the stressful climate in both politics and even show business. Once the Weinstein accusations hit, the sexual harassment accusations came in fast and furious in so many industries- not only show business, but news, politics and tech, as well. But the show business ones- well, some of them affected us directly and the work that we do, with productions being cancelled and shut down. That said, we'll always be glad that the victims now can have a voice and come forward and that the culture is changing as to what is now not acceptable behavior.
Speaking of having people in our corner, we also have been hard at work this year making crucial connections that will help us to thrive, particularly in the current climate. We can't reveal much now, but we hope to break the news in the first part of 2018. With that, we're also planning a refresh on our website to make it a bit more current and user friendly.
We look forward to expanding even more, our green product offerings and continuing our mission of "positive placement".
We know that what we're doing has tremendous value, and it is even more important than ever to keep doing what we're doing.
We send best wishes to all of our colleagues, clients, friends, production and studio contacts for a happy, healthy holiday season and all the best for 2018.