About Us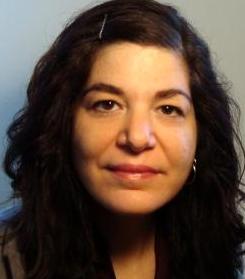 Beth Bell, Founder and President: Beth had a "light bulb moment" following a live chat on the inspirational "TED" website with documentarian Morgan Spurlock. After spending many years in the Set Dressing and Decorating departments on such feature films as Game Change,  The Replacements, Runaway Bride, Twelve Monkeys, Washington Square, Pecker, Contact and For Richer or Poorer, Beth was very familiar with the use of product placement to dress and prop feature films. But how great would it be to use that opportunity to help promote businesses with a Green, Social Enterprising and/or local entrepreneurial agenda?
Beth was inspired with the prospect of being able to use this very powerful and engaging marketing platform to promote products in line with her own personal purchasing ethics and the ethics of a very large, and growing, group of savvy consumers whilst at the same time making it easier for film makers, production designers, set decorators and prop people to find geographically correct, socially conscious, and green products for use in their films.
Drawing from her experience in business management- as a Freelance Consultant and as managing director for GreenBox Films, along with her experience in the national and international experiential marketing realm as a manager for Becker Group (for such clients as Westfield Group, Macerich, Emaar Properties, TLC, Radio Shack, Curtis Publishing and many others), Beth thought to combine the sum of her experience in film and television production, business management and experiential marketing to launch, along with her team, Green Product Placement.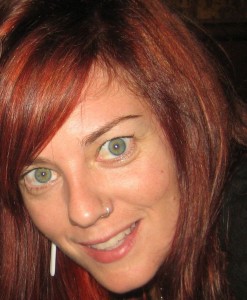 Lisa Dietrich, Canadian and US VP of Marketing and Operations: With a Bachelor of Fine Arts from MICA, Lisa found herself falling into the film business close to 15 years ago.  With a love for design, visual communication, and the collaborative process, film fit perfectly.  After working in Baltimore for over 5 years, Lisa obtained status to live and work in Canada.
Lisa has been working in film, television, and commercials designing and maintaining the sets and props for such Feature Films and Television as Liberty Heights, The Incredible Hulk, The Wire, Resident Evil: Afterlife and Total Recall.  Having always tried to use green and local businesses and socially responsible companies in her life outside of work, she jumped at the opportunity to use the medium she's part of to help promote these types of companies.
The world of Product Placement and the challenge of not only sourcing these companies but trying to do this in a green and socially responsible way is not new to Lisa.  Aside from the obvious reasons for using these products, Lisa finds that the visual aspects of the products tend to be far more exciting in design and color.  When using these products you are not only helping the businesses but promoting the independent artists who are creating the overall look of the product and its packaging.  This helps to produce better looking and more visually stimulating sets whilst at the same time promoting a powerful brand presence for businesses with a green, local and socially enterprising agenda.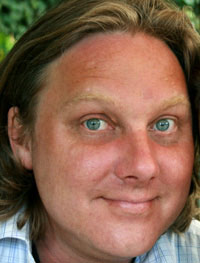 Jansen van Dok, UK Consultant: Jansen brings to Green Product Placement his extensive background as Senior Sales and Marketing Consultant along with his knowledge and experience in web marketing, SEO implementation, social media marketing, web development, project management and sales and sales management. He also has a background in photography, including cutting edge 360 digital panoramics, graphic design and print media. He is director of Greenworthy, LTD, a specialist digital marketing company.
He's worked on numerous projects for both public and private sector organizations and sold services to some of the largest companies in the world. Recently, he's worked with companies such as Raynor Foods, L & Q Housing Association, Dome Mode, Integer Microsystems and Design Museum in London.
Jansen's vast sales and marketing background, his personable manner, along with his desire to promote local, sustainable and socially enterprising businesses makes him a natural partner to help lead our UK division. With product placement a very recently growing and emerging sector of brand integration in the UK, Jansen joins our team as a very valued player.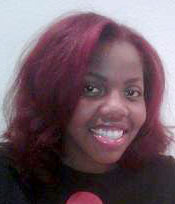 Leeah Odom, Legal Intern.  Leeah is a recent graduate of the American University Washington College School of Law.  She has a background in copyright and trademark law; and worked in public relations and marketing prior to attending law school.  As a student-attorney, Leeah worked on errors and omission reports and drafted licensing agreements for various types of creative works.  Additionally, she aided in the initial research for the Program on Information Justice and Intellectual Property Anti-Counterfeiting Trade Agreement white papers.  Prior to her employment at Green Product Placement, Leeah was the legal, marketing, and distribution intern for GreenBox Films, aiding in clearance, distribution preparation and related duties.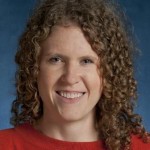 Joan Casey, Marketing and Business Administration Intern. Joan is a PhD candidate in the Department of Environmental Health Sciences at Johns Hopkins Bloomberg School of Public Health in Baltimore, MD. She also holds degrees in biological and environmental engineering and applied physiology. Originally from Oregon, Joan has long valued sustainability and appreciates companies that share the sentiment. Her thesis research involves studying the environmental causes of antibiotic-resistant infections. Joan is a Center for a Livable Future Doctoral Fellow and a Sommer Scholar. She has also served as a teaching assistant for several public health courses. Outside of the classroom, she coaches high school girl's track and field part-time.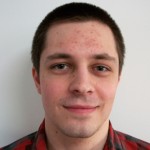 Jeff Miller, Marketing and Media Communications Intern. Jeff is a student at Towson University, double majoring in Advertising and Film Studies. Jeff sees his opportunity at Green Product Placement as not only as a marriage of his passions, but also as an opportunity to contribute to a project with a positive and sustainable agenda. Once finished with school, Jeff will be seeking an outlet for his writing skills that involves his training in both film and marketing and can help shape the growing green movement.